Frigga supplies real-time temperature monitoring solutions. Their current real-time thermometers provide services for clients in all five continents. These clients come from diverse industries including the pharmaceutical industry, fresh produce, distribution, and retail. This month Frigga officially launched their single-use, real-time 4G thermometer with global coverage. This thermometer is already for sale in many countries.
Manager He, a spokesperson for the marketing department at Frigga, introduced the new thermometer: "Our product range already includes 2G and 3G thermometers, but we now add a 4G thermometer that has global coverage. This is a nice complementary thermometer that provides real-time, wireless temperature monitoring solutions. These thermometers have global coverage and can be used during every stage of the supply chain."
When asked about the special features of this product, manager He explained that "compared to similar thermometers on the market, the Frigga single-use, real-time 4G thermometer has four outstanding features. First, our design includes an edition with and one without lithium batteries, which satisfies the specific demand from clients who use our thermometers in air freight. Second, in addition to basic functionalities, our thermometer provides an intuitive and convenient customer experience. We have also kept the electricity consumption low so that the thermometer has a long battery life. Third, this thermometer can measure temperatures within a range of -200℃~+100℃, which satisfies the unique requirements in various industries. Fourth, the thermometer makes use of a number of frequencies to ensure global coverage."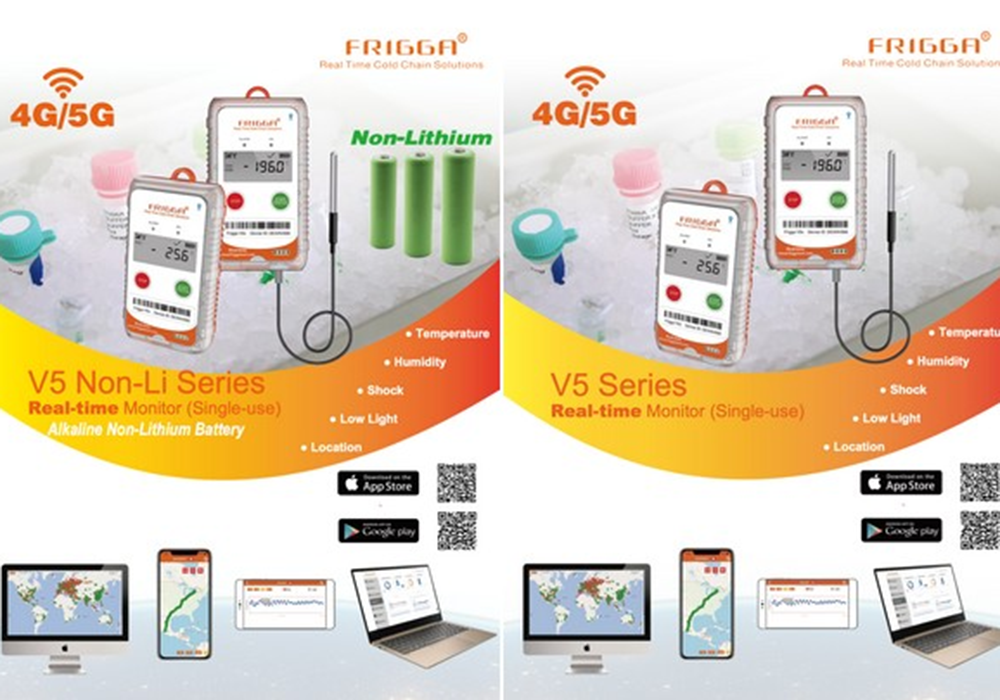 Frigga cold supply chain real-time monitoring solutions measure temperature and moisture levels, and include shock sensors as well. Some monitoring equipment also supports an extendable antenna that allows for simultaneous readings of internal and external conditions. "Clients can monitor data 24/7 via the Frigga Cloud or the mobile app. The app can give warnings if the data falls outside a given range. And the data is stored locally as well as online, which allows for an easy download of relevant reports. The Frigga Cloud also enables clients to visualize the entire supply chain, and reduce both the cost price and waste." This is according to Mr. Paddy Pan, CEO of Frigga.
Frigga has been active in the wireless communication industry for more than 15 years. The company team has years of experience in research, development, and manufacturing of real-time monitoring solutions. Frigga is a leading company in the field of global monitoring solutions. The company supplies clients in the fresh produce industry, pharmaceutical industry, manufacturing industry, and cold supply chain industry with an integrated monitoring solution that combines traditional single-use, USB-based monitoring products with wireless, real-time monitoring technology to provide clients with an optimum customer experience. In this way the company helps clients visualize their supply chain and keep the cost low.
Frigga supplies clients across the globe and maintains long-term cooperation with strategic partners in many countries. The company is currently looking for retailers and distribution companies that are interested in cooperation. "We hope to work closely together with interested parties to further develop the field of real-time, Internet-of-Things (IoT) technology," said Mr. Paddy Pan.
For more information:
E-mail: contact@dewav.com
Website: www.friggatech.com