After launching an ultra-low-cost USB temperature recorder in early May, this month, Frigga has brought forth a new wireless product - a cold chain real-time monitor. Frigga has launched dozens of cold chain real-time monitoring temperature recorder products and solutions in the past year for various global cold chain scenarios.
Their wireless real-time monitoring product line supports temperature, humidity, shock, and light sensors, and each product also supports dual-temperature and dual-channel real-time monitoring. With Frigga's cloud platform and mobile app, 24*7 real-time duel-temperature monitoring and warning for cargoes in transit can be achieved. In addition, data can be backed up and reports can be downloaded both locally and from the cloud to realize zero data loss. Real-time visualization of the entire transportation process can be achieved and losses during transit can be reduced.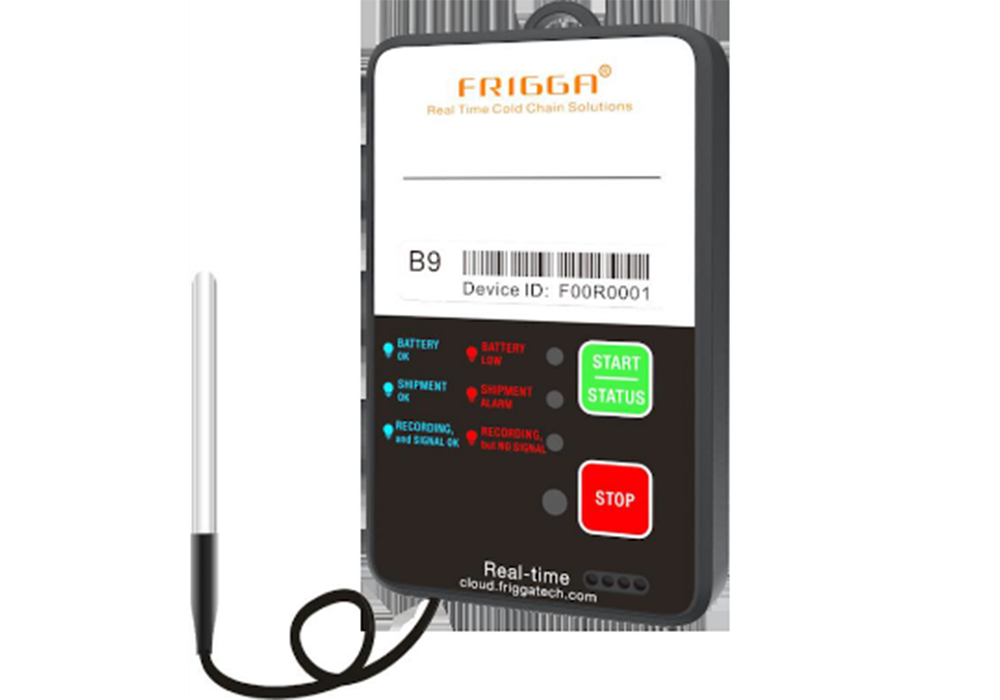 This month, Frigga continued to expand its product line and launched B9F, a low-cost single-use real-time temperature recorder that can last up to 90 days.
The marketing department of the company said that FRIGGA B9F uses a digital temperature chip and has an ultra-low-cost design. It is recommended to pair this product with Frigga's wireless products with external probes during the transportation of fruit and vegetables. It can be used in cross-border transportations to meet the needs of ultra-long transit time. At the same time, B9F inherits Frigga's signature chip design, reduces the power consumption of the device while improving the wireless performance, and improves data management and maintenance. Interested parties are welcome to contact Frigga for details.
As a research and development company with 16 years of experience in wireless communication technology, Frigga, as an industry leader in global real-time logistics monitoring solutions, serves the industries of fresh produce, medical and biological products, and cold chain logistics by bringing the portability of traditional USB recorders and the real-time functionality of wireless real-time temperature recorders to creates a perfect user experience and help customers realize supply chain visualization and reduces cargo damage.
Frigga has a widely spread customer base and has long-term partners in major cities around the world and across China. In order to further promote the development of the industry, the Frigga team is currently looking for distributors worldwide and hopes to work with partners to promote industry progress and development.
Contact: contact@dewav.com
Website: www.friggatech.com